Speech is one the most useful gifts that God gave the mortal fallen man. With it we speak, and make
known our feelings and desires. With it we praise God, show forth His glories, and present precious
truths to fellow fallen mortal men. However, it is also used in blaspheming God, and advancing the
pursuit of evil one. In fact, speech has more use than we can think, some of which may surprise us that
were really necessary! Come to think of it, Obama's speech in 2004 in a Democratic convention won him
the Presidency 4 years later! What of other great orators? Luther with his dream, Mandela with his
liberation ideology, and Churchill with his imperialism, are jut but among the world's great orators who
have left great impression and admiration from the world.

The bible itself has records of great orators, men who used and cultivated the gift of speech. Talk of
David, Peter, and the gospel champion Paul. With all these examples, it is worth noting that many have
also desired to use their speech in preaching the word of God, though in vain. This is attributable to the
fact that we all are gifted and talented differently. Nonetheless, God has always given us the opportunity
for development and advancing our skills even as we work for him. Paul admonishes that we should
learn to know how to answer every man in our speech, seasoning it with salt (Colossians 4:6). Just like
talents, speech can be developed through repeated practice and use.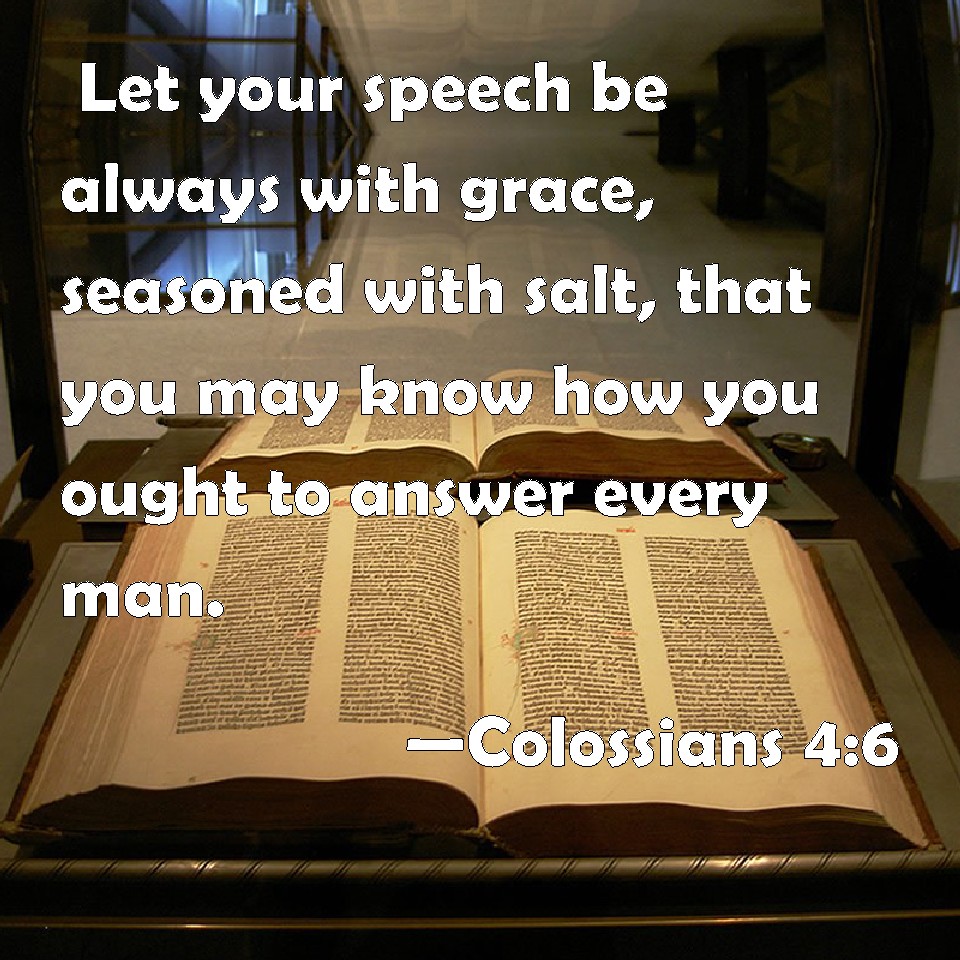 Here are some practical ways that
can help you develop your speech and become a good public speaker and preacher.

PRAY
Prayer is the only assured privilege of acquiring anything that is accordance to God's will from the
Father. Talk to God about your longing and desire to speak for him. Him who knows and gifts us our
talents knows how to lead us in developing them. When we show Him our limitations, constraints, and
difficulties, we are trusting Him with our weaknesses and claiming his strength and power. And that is
FAITH! And without faith, it is difficult to please Him (Heb 11:6). Therefore, I say unto you, whatever
things you ask when you pray, believe that you receive them, and you will have them (Mark 11:24).

DEVELOP A RELATIONSHIP WITH GOD

You desire to talk about God? You must first know him! You must learn to cultivate a personal
relationship with Him, so that he truths you desire to share may first be manifested in your life. In this
way, your speech would be practical. It is not just enough to tell people what we know. We should learn
to tell them what we do, and that is the goal of the gospel.

COLLECT MATERIALS
It is better to learn from diverse sources, reading diverse books and getting ideas from diverse authors.
This will enrichen your vocabulary, grammar, and presentation style. To be better acquainted with the
truth, read diversely the inspired writings of EGW, and dwell in the study of Scripture, at all time. At any
time, let the opportunity be used in developing your knowledge of God.

CONSIDER THAT ANY SPEECH YOU GIVE IS IMPORTANT
God will answer your prayers through opportunities of developing your skills. He cannot do that which is
your capacity to do. Sometimes the opportunity may be in the form of presenting children's sermon, or
tithes and offering, or calling special item. At all the times, consider that any speech is important.

LET PEOPLE KNOW THAT YOU ARE WILLING TO SPEAK

Be ready in season and out of season. If you willing to talk, and you believe it is God's will for you to
move in that direction, tell people about it. God will use them to grant you the opportunity to talk and
thus present His truths.
PREPARE
Whenever you want to talk or preach, prepare. God desires that His work may be as done perfectly and
decently as our human hands can do it. Have your topic, make an outline with the key point and your
verses well arranged. Ask God to guide you during the presentation.

PRACTICE

Always practice the talk out loud. Get the right tone and right mood. These impact the message, and
enable you present it with power. Sometimes talk before a mirror, before a friend or ask one to record
you. This will enable you identify probable mistakes and thus enable your know ways of correcting
them. Indeed, practice makes perfect!

Speech is useful, and as Christians, we must learn on the best way to use it. Not in quarrels, advancing
evil pursuits, or creating disharmony but in glorifying God.
Not abruptly, but with tact born of divine love, we can tell them of Him who is the "Chiefest among
ten thousand," and the One "altogether lovely." This is the very highest work in which we can employ
the talent of speech. Christ's Object Lessons, 336-339.

~Jovin Odhiambo
Servant of God.